According to Airbnb, nearly 2.9 million hosts have a combined number of 7.7 million active listings all across the world.
With an ever-increasing number of travellers, students, businessman, etc. opting for Airbnb rather than visiting a hotel, the platform's popularity has grown sky-high.
And if you are a real estate investor, you can purchase a real estate residential property, set it up for your audience and start earning.
So, how can you purchase and set up your first Airbnb property?
That's what this blog post is all about.
Let's look at how you can purchase your first Airbnb property and set it up for your audience.
How to Purchase & Set Up Your First Airbnb Property?
Following are the steps we'll be following:
Choose a Popular Location
Familiarize Yourself with Airbnb's Laws & Regulations
Decide Your Budget
Hire a Realtor
Conduct Thorough Analysis
Purchase the Property
Set Up Your Account
Set the Scene
Get Ready for the Guests
Let's look at each of these steps one-by-one.
Choose a Popular Location
There's no point of purchasing a property that resides in a location where people rarely visit.
Investing in a property located in a remote location is just a waste of money, especially for the real estate investors.
So, before you purchase a property or even start looking, prepare a list of the most popular locations visited by tourists and people from all across the world.
Some of the most visited cities are Florida, California, New York, Texas, Nevada.
Check the city's occupancy rate.
This will help you learn whether the city you are investing in will deliver a good ROI.
Familiarize Yourself with the Airbnb's Laws & Regulations
With an ever-increasing popularity of Airbnb, government officials have started placing some restrictions on the Airbnb rentals.
And if you end up breaking some laws, then you may get in trouble or may have to pay some serious penalties or fines.
So, before you begin hosting rental properties, it's advisable to familiarize yourself with the Airbnb's laws and regulations.
Go through them thoroughly.
Also, check out the local newspapers, local government websites and different online sources.
Decide Your Budget
The next step is to get all your finances together and calculate your budget.
Add in not just the property costs, but also the other fees like commissions, closing costs, architecture, etc.
It's all about delivering the best experience to your guests. And that's the reason I'd advise you to take into consideration anything and everything you can to turn your property into what people like to call "Heaven on Earth."
Hire a Realtor
Look for a local realtor who will help you find yourself the best property in the market at a great price.
From helping you look for properties to dealing with all the paperwork, the local real estate agent will be with you at each step of the way.
Some of the reasons why you should hire a realtor include deep expertise, good network, exclusive access to homes, having a real estate expert by your side, good negotiation skills, etc.
Conduct Thorough Analysis
Before you finally decide to lock horns and purchase a property, conduct thorough analysis by taking into consideration all the different options right in front of you.
Begin with Comparative Market Analysis. Get to know more about the local real estate market.
Find a few properties within close range to the one you are looking at and learn more about their market value.
This will help you get a great idea of the fair market value for your soon-to-be Airbnb rental property.
Purchase the Property
Once you have got your heart on a property, send an offer. And once accepted, finalize the deal.
After you get the keys, now it's time to deal with any repairs required and turn the property upside down to suit the needs of the guests.
Set Up Your Airbnb Account
Head over to Airbnb and set up your account.
You'll have to add a listing, where you should add in the:
Home Type
Number of Guests
City
Bio
About You
And various other fields.
The platform will instruct you about filling in the necessary details.
Set the Scene
Now, upload photo of the properties and write a brief description describing your place. Also, mention any rules and restrictions.
Make sure that you turn it the absolute best.
Optimize the listing until your audience can't get their eyes off them.
Get Ready for Guests
Now, it's time to get ready to become one of the best hosts on Airbnb.
Set up the calendar, price of the stay and booking settings.
Once done, make the much-needed arrangements to welcome your guests.
Conclusion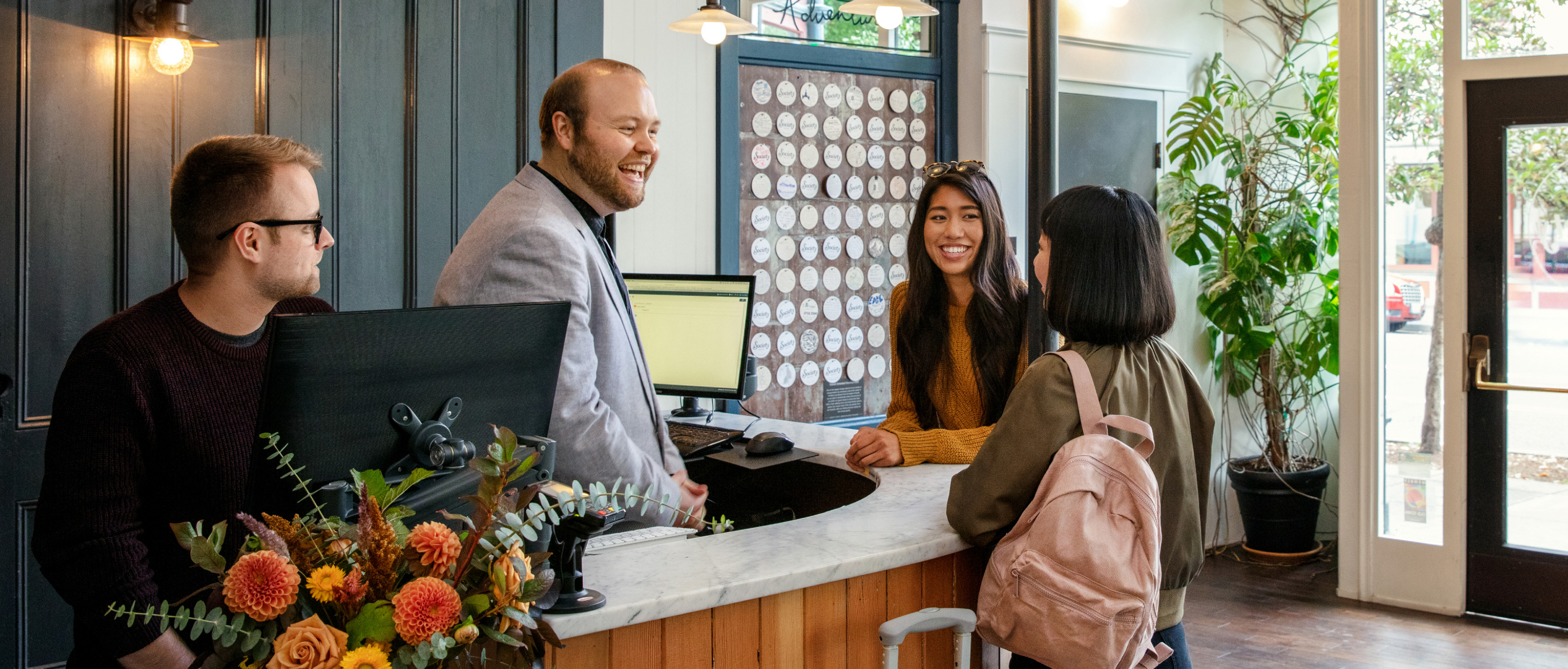 Congratulations! You are soon-about-to-be an Airbnb host.
Airbnb is soon about to boom and now's the time to start hosting properties on it.
So, what are you waiting for?
Get started today.