You can finally achieve financial freedom.
You can go to that concert without having to worry about reaching your office the next day on time.
You can plan a long trip without having to ask your boss to approve your leaves.
Finally, you would be your own boss.
And the good thing? You won't have to work too hard and for hours to make your startup a grand success.
Achieving financial freedom isn't quitting your 9-5 job to launch your own startup.
No! It's nothing like that. Instead, it's about not having to worry about money ever again.
Imagine receiving that "Your account has been credited xxxx" message each month without you even having to work for it.
"Is that even possible?"
If that's what you are wondering, here's the answer, "It surely is."
Let's take a look.
Investing in Cash Flow Real Estate to Achieve Financial Freedom
Investing in cash flow real estate will help you achieve financial freedom for you and your family. All you got to do is invest in income-producing assets such as rental properties, which will be generating positive cash flow each month. And that's how you will be creating wealth.
You can invest some part of it towards increasing your assets. And the other part you can use to lead a happy and healthy life.
Let's learn the reasons behind residential real estate investment being the best way to achieve financial freedom:
Inflation
Immediate Profits and Cash Flow
Tax Breaks
Inflation
Okay, so the first thing we'll be talking about is inflation. It causes the prices of services and goods to rise over a period of time. Right from food to real estate to stocks, it can be almost anything.
But the two things whose value stays the same are cash and bonds.
There's a lot of uncertainty surrounding the rise or fall of things like food, stocks, etc.
However, the one thing whose value will always rise is real estate.
That's because people will always need a place to live. The world population is always going to rise.
For investors investing in the right markets, they can expect a huge ROI.
Immediate Profits and Cash Flow
You can start earning profits from your real estate investment within the next six months or maybe even less.
But for that to happen, it's essential to know how to invest and how to force appreciation.
At BuyingJaxHomes, we buy properties, even the worn-down ones in need of serious repairs. And after making improvements, we sell them for a much higher profit.
This profit is what we call force appreciation.
In this case, we didn't wait for years until we could sell the property for higher profits. Instead, it took effort.
You can even hold your investment and sell when the market value rises.
Until then, you can lease out your home and enjoy those monthly rental payments. For instance, if you buy a rental home priced $100,000 in a strong market, you can lease it out and earn $1,500 per month in gross rents.
Tax Breaks
Owning a rental property has its own set of tax benefits. You'll be subject to various tax benefits, some of which you may not even be familiar with.
You can deduct all of the expenses incurred as a part of the cost of doing business. Plus, you can even deduct things such as repairs, property taxes, depreciation, maintenance, and so much more.
This will, by the year's end, add up to a huge amount of money.
Conclusion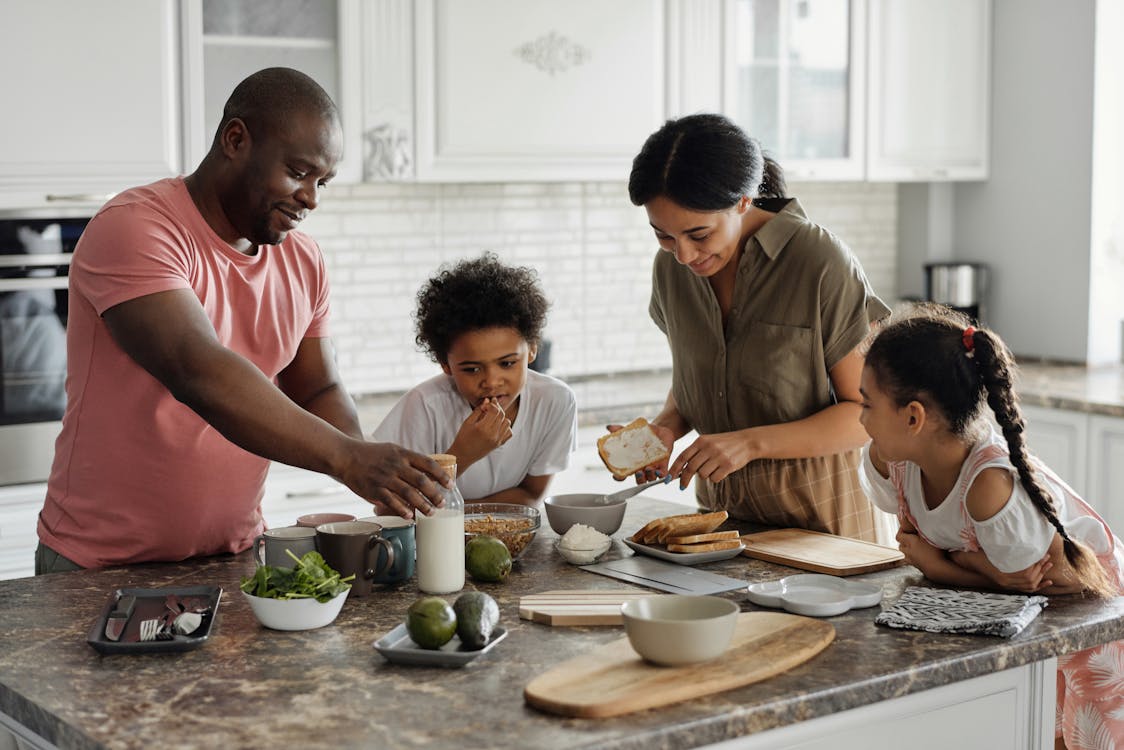 I've seen most parents not being able to spend time with their kids until they retire. By the time they are done with their professional lives, their kids are all grown up and move out of their houses.
In the end, they soothe their souls by saying:
"That's how life is."
But life doesn't have to be that tough.
For some, life is about being so rich that they don't have to think twice before buying their dream car.
But for others, life is all about enjoying it to the fullest. But to enjoy your life to the fullest, you need money.
To earn a decent amount of money, you will have to work hard and nail your 9-5 job or take your own startup to heights.
But by investing in residential properties, you'll surely achieve financial freedom.
Now, you can sip your favorite beverage with your family holding your wife's hands on your favorite beach with no stress in the world.
Imagine a life like that.
So, what are you waiting for?
Let's work towards building a healthier and happier life.